Explore, connect, thrive, explore… Here are our top 5 sporty, food & drink or cultural things to do in Chambéry, Savoie's secret capital.

Wander around Chambéry old town
Soak up the atmosphere step by step, from one lane to the next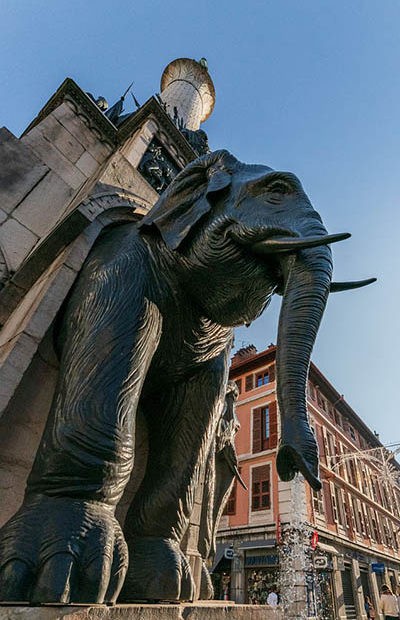 Experience the soul of Chambéry in the old town: Italian style and fantasy conjure up a magical walk and the best way to uncover the town's secrets.
Stroll through the passageways and "traboules" and you'll stumble upon prettily decorated buildings, warm shades of ochre and impressive trompe-l'œil hidden all over the old town.
Visit the beautiful cathedral home to hundreds of square metres of trompe-l'œil paintings: it feels like you've been whisked away to another dimension!
No trip to Chambéry is complete without paying a visit to the fantastic Elephants fountain: they're the local stars.
Bonus
Do you love good music? See you at 5.30pm on the 1st and 3rd Saturday of the month to feast your ears on Chambéry's Grand Carillon whose 70 bells make it the biggest in Europe! You can enjoy the concert in the surrounding streets but we recommend you head to the bottom of the château to really make the most of the unique experience.

Follow in the footsteps of Jean-Jacques Rousseau
"Here began the short happiness of my life…"
Chambéry is where the famous writer's talent blossomed, at his Les Charmettes home to be precise. Les Charmettes has become a pilgrimage site for any bookworm as it's mentioned in the Confessions and Reveries of a Solitary Walker.
Step inside the house turned museum and experience its unique atmosphere. This is where Jean-Jacques Rousseau nurtured his love for nature and botany. Take your time exploring the little haven that inspired him so much. An essential tour to get a better understanding of the life and work of the great literary and philosophical mind.
Bonus
Get an earful at Les Charmettes on the "Lieux Vivants" audio trails! There are two trails available on the "Lieux Vivants" app for smartphones and tablets. If you don't have one then ask at museum reception, they'll lend you a multimedia tablet for free.
"Jean-Jacques, œuf des Charmettes" by Gauz: a dialogue between Rousseau and himself written by a writer from the Côte d'Ivoire.
"Visitation" par Nathalie Gendrot: the young writer and director has imagined the unforeseen arrival of a passing guest at the philosopher's house. Who could it be?

Support Team Chambé
One of the top French handball teams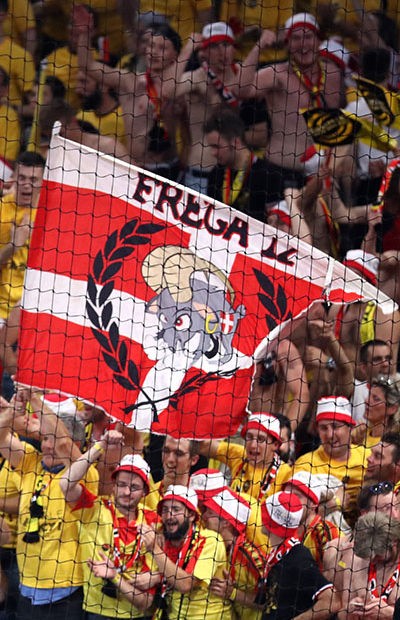 Did you know that Chambéry is the temple of handball in Auvergne-Rhône Alpes? The high-flying club has collected a legion of fans who love the contact sport for the last 30 years.
Team Chambé gets its fans revved up every match and so they should be: Chambéry Savoie Mont Blanc HB won the French championship in 2001, a League cup in 2002 and the French Cup in 2019! Its handball fans are famous for being among the best in the country…
Come and watch a match at Le Phare, you won't regret it. The atmosphere is electric!
Bonus
There's entertainment every match! Team Chambé looks after its fans and there's always something happening in the fan area before matches or on the pitch to spice up half time and keep the energy up.

Learn with the family at Galerie Eurêka
Where mountain, science and discovery go hand in hand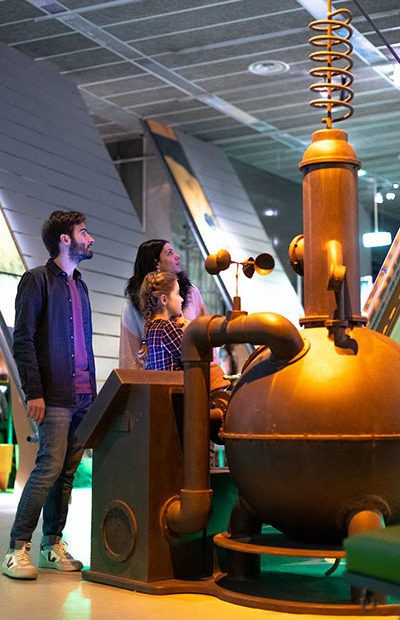 Are the kids not keen on museums? They'll change their minds when they visit Galerie Eurêka: it's the most popular museum in Savoie! Take the family to the permanent exhibition about the mountains so you get to grips with the peaks and the incredible energy that powers them!
The museum always has something new so you can visit temporary exhibitions on a range of different themes. Botany, paleontology, astronomy and ethology: just a few good reasons to visit Galerie Eurêka.
Bonus
Galerie Eurêka brings families who want to keep the adventure going in Chambéry a scavenger hunt: "Scientists in my town"! Chambéry was founded in the 11th century and is bursting with secrets. Hit one of the scavenger hunt's two trails and solve riddles to see how science left its mark on local life. Booklets and answers available at Galerie Eurêka reception.

Sample Chambéry truffles
Chambéry's very own chocolate truffles!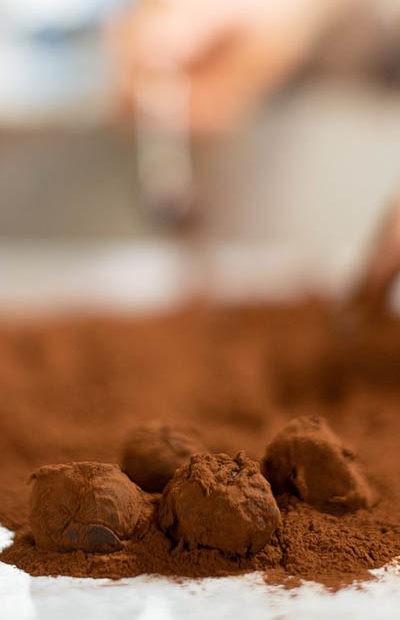 The invention turned 125 in 2020! Chocolate truffles hail from Chambéry thanks to pastry chef/chocolatier Louis Dufour who was also the great uncle of Maurice Opinel (part of the famous knife dynasty).
The confectioner ran out of chocolate to make his festive treats on Christmas Eve in 1895. He was too proud to ask a colleague for some more so he used his ingenuity and the ingredients he had to hand. Louis Dufour combined crème fraîche, a splash of vanilla and cocoa powder then he dipped them in melted chocolate and dusted it with cocoa powder to make them look better. He called his invention "truffles" because they look like mushrooms.
You can now buy the famous truffles at any Chambéry artisan chocolatier over the festive period including Benoit Arnault (1 rue de Boigne) and Cédric Pernot – Au fidèle berger (15 rue de Boigne) and all year round at Confiserie Mazet (2 place Porte-Reine).
Bonus
Make a day of learning how inventive Chambéry is and visit its innovative concept stores, imaginative artisans and eateries showcasing local dishes.
Tourist Information provides two trails to help you get your bearings and find homegrown "Made in d'Ici" addresses. That way you can head home with a head full of memories and suitcases full of original gifts.
Read also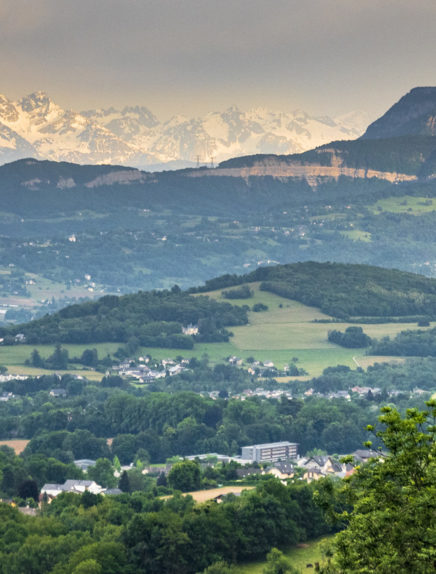 A whole range of gentle sensations...
Take your time to explore what nearby destinations have to offer using eco-friendly transport.
Read the article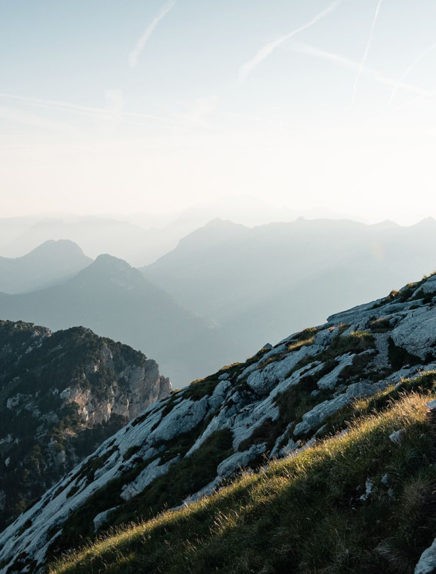 Ready for a little adventure that's big on pleasure?
Leave your passport, suitcase and mosquito net at home. You don't need to take the plane to go on an adventure, it's right outside your door.
Read the article